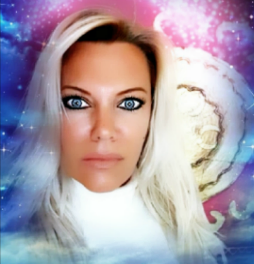 Nina Andeson
Psychic Medium
Master of Power Hypnosis
Burn Out / Cancer Specialist

For many years, Nina's unique gift to see into your soul,body and mind and the perfect combination of hypnosis and energy healing has helped Athletes, Artists, professionales of film and music and privates persons all over the world find healing solutions for their issues. Her work creates a bridge between alternative and traditional medicine!

" Whatever your pain or issues is acute or chronic, my Power Hypnosis Healing reduces most pain quickly, and your Body, Mind and Soul are balanced again!"
As above,so below. As inside,so outside.